Here are several resources to monitor weather and flooding information for the Vicksburg and surrounding areas.
Continuous Radar Loop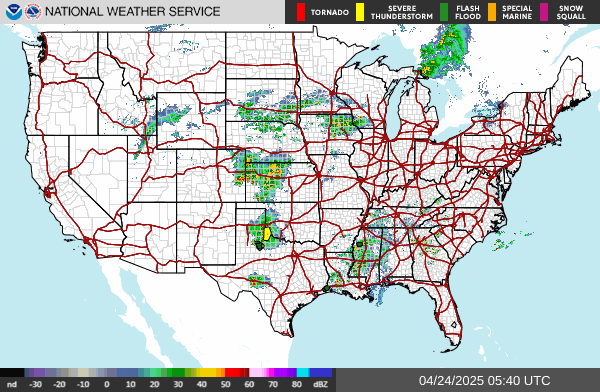 This non-interactive map is a continuous loop from the NWS containing radar data as well as declarations for tornado, severe thunderstorms, flash floods and special marine alerts.
Interactive Map
This interactive map allows the viewer to select locations and other weather data for the geographical area of interest.
MS River at Vicksburg