From the President, Chris Dunn AF5OQ:
Thanks to everyone who came out to the club meeting last night. Special thanks to Janae Elkins, Meteorologist with the National Weather Service for the Skywarn spotter class. Also, a special thanks to Billy Bob Sekul, N5XXX for attending. He is the Skywarn manager and the liaison between NWS and the ham community in the Jackson National Weather Service region. See our online resources under the EmComm Resources tab on this website.
Here is a carousel of pictures from the March VARC Meeting: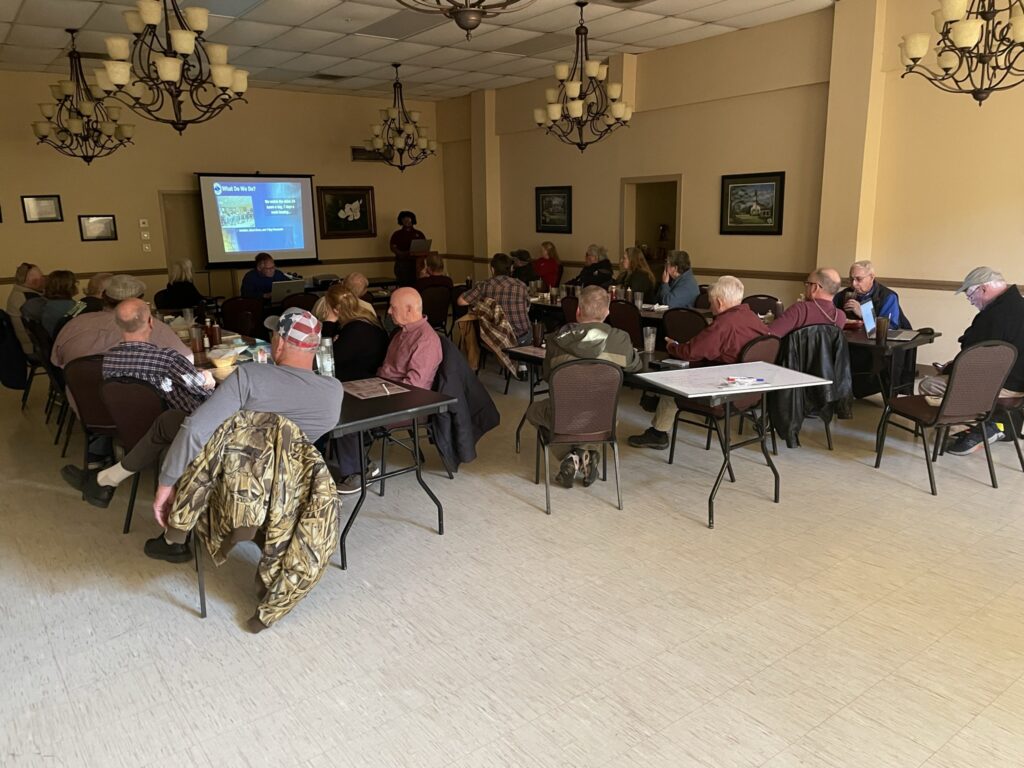 A big welcome to our two new members, Davey Barnette, KJ5ACW and Greg Gibson, KI5ZNE. We are excited to have you as part of the club!
The business session included unanimous passing the amendment of the Constitution and By-Laws. Repeater Trustee Eddie Pettis reported on the 70cm repeater status. We then commenced with the spotter training.