We will practice social distancing, including masks, and may need to limit the number of attendees.  While we encourage everyone to participate, we understand if you have COVID-19 concerns.  If you are not comfortable participating at an in-person meeting please do not attend!  We are not judging anyone!  Please be patient with us as we do our part to slow the spread of the coronavirus.  Above all, STAY SAFE.

The Vicksburg Amateur Radio Club (VARC) meets the third Monday of each month at 6:30 PM, at Goldie's Trail Bar-B-Que, 2430 South Frontage Road, Vicksburg, Mississippi. Guests are welcome! Come early to eat and get acquainted.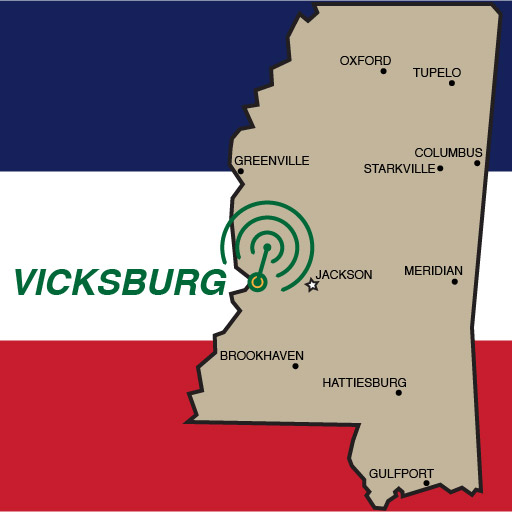 You don't need to wait for the monthly meeting to get involved. Contact us to get started right away, and be sure to subscribe to be notified when new information is posted to the site, including technical resources and upcoming activities!