Thank you for visiting our website, the only official site for the Vicksburg Amateur Radio Club.
---
Notice! See the NEWS tab for important Bylaw document changes pending a membership vote at March 2023 meeting.
---
VARC is one of the oldest amateur radio clubs in Mississippi which has over 5,500 licensed hams across the state. We are proud to call the longest-serving ARRL Section Manager (SM) in the U.S., Malcolm Keown W5XX, one of our members. Think of an SM as a statewide team captain for ham radio. His service to the hobby sets a standard for VARC and other clubs across the nation.
We welcome you to join us at our monthly meeting, one of our frequent outings for portable operation or service to the community or state, or our Nets. VARC meets on the third Monday of each month at Goldies BBQ, 2430 S Frontage Rd, Vicksburg, MS 39180. While the formal meeting begins at 6:30pm, come early and enjoy the food and fellowship before the gavel.
Our primary repeater K5ZRO, 147.270 MHz FM (+0.6 offset; PL 100 Hz tone) is complemented by the K5ZRO UHF repeater on 444.850 MHz FM (+5 offset; PL 100 Hz). Call in to one of them for a QSO! VARC has plans for expansion so keep watch for notices here.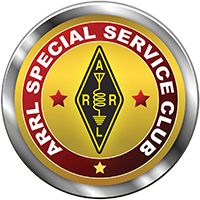 The VARC has maintained the distinction among ARRL-affiliated groups of being a Special Services Club. The ARRL defines this status as follows:
A club that exists to go above and beyond for their communities and for Amateur Radio is what defines a Special Service Club (SSC). They are the leaders in their Amateur Radio communities who provide active training classes, publicity programs and actively pursue technical projects and operating activities.
---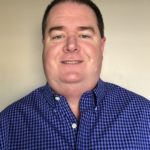 A new set of officers was elected in late 2022, headlined by the new President, Chris Dunn AF5OQ, of Port Gibson, MS. He says on behalf of this new leadership team, "I am honored to serve the Vicksburg Amateur Radio Club as President. We have a lot of activity in this two-state area with ham radio but that means there is much work to do. The officers need your help so participate in our upcoming activities, invite hams to attend our meetings and enjoy our educational presentations whether it's in person or on our new Youtube Channel, and volunteer to help make the Vicksburg Club as "radio active" as it can be!" Chris is good on QRZed.
Scott Larson W5VMS is now Vice President. Drew Bottemiller KG5OVR is the Secretary-Treasurer for VARC.
You may drop Chris or the other officers an email note at [email protected]
---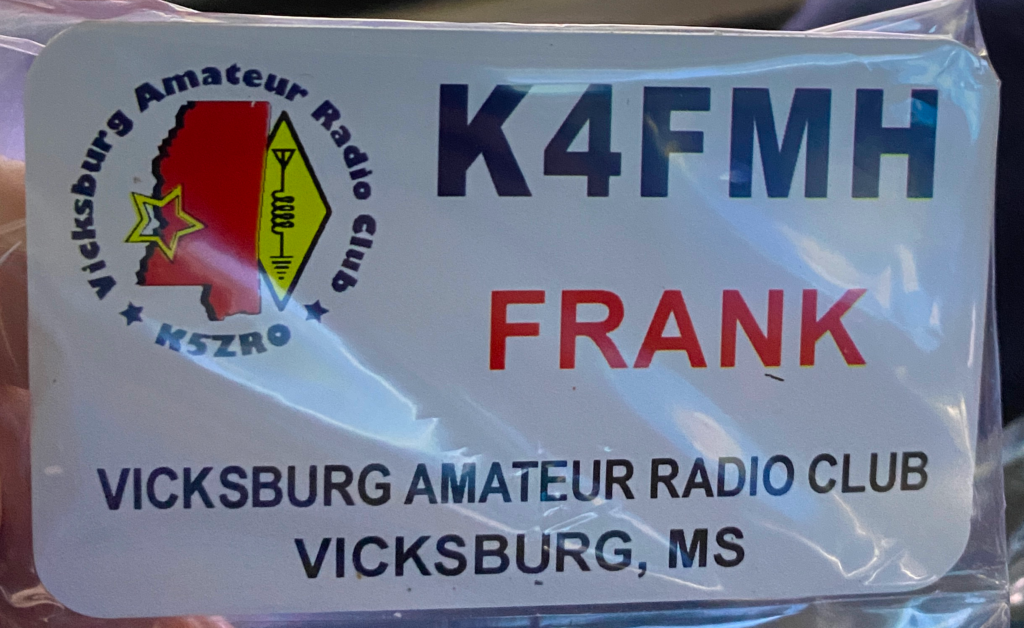 For members, VARC call sign badges are now available from The SignMan of Baton Rouge. The Vicksburg Amateur Radio Club has a custom order page at https://thesignman.com/clubs/vicksburgarccart.html. Here's a sample from one of VARC's newest (returning) members! Order yours today if you are a member.
Non-members are welcomed at our meetings and activities. See if VARC is a good fit for you before joining. Whatever your interest in amateur radio, you will be welcomed and will likely find other hams with complementary interests.
---
If you have come across our website looking for amateur radio and think, I already have a cell phone so why bother? Note: it's actually a radio! And modeled after our "repeater stations" of several decades ago that are even better and more connected today. And around the globe. You are already using radio.
Come visit us to see what almost 800,000 licensed U.S. ham operators are already having fun doing with a not-so-different radio!